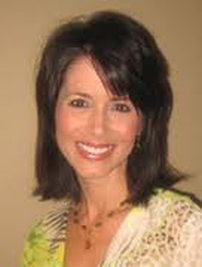 September 15-17, 2017

Westbank, British Columbia Canada

Westbank Community Center, 2466 Main Street






---
Welcome to Harvest Moon Line Dance Festival! This long-running event attracts dancers from all over BC, Alberta, and the Pacific Northwest, and sometimes beyond! Harvest Moon is an intimate event, and allows for dancers to get to know the instructors and each other, which is something that brings many of our dancers back year after year. This year we are pleased to announce that Jo Thompson-Szymanski will once again be joining us. Jo attended Harvest Moon in 2015 and is back once again to teach more of her great dances! Along with Jo, we have a super cast of local instructors, including Susan Clark & Ember Schira from the Lower Mainland, and Anne Heuser & Glory Sly from the Okanagan. We look forward to seeing each and every one of you at our annual Harvest Moon Festival!
​Just a side note, we were busting at the seams at Harvest Moon last year, so we have now secured additional room in the adjoining buildings to give everyone more space for dancing on Saturday, our busiest day of the event.
Harvest Moon 2017 Itinerary

Friday Night:
• 6:30pm - Doors open
​(Playlist starts at 7pm)
• 7:30pm - Workshops begin
• 9 – 11pm – More open dancing

Saturday:
• 8:45am - Doors open, PANCAKE BREAKFAST
• 9:30am – Workshops begin
• 12:15pm – Lunch served
• 4pm - Workshops end
• 7:00pm - Doors open for dance
• 11pm - Doors close Saturday

11:15pm - Wind-down at the Gate Keeper (Holiday Inn)

Sunday:
• 9:30am - Doors open, coffee & muffins
• 9:45am - Workshops begin
• 11:30am – Lunch served
2:30 pm - Workshops end
​6pm - Wind-down Potluck & Dancing at the hall with Jo Thompson Szymanski!!